Pool Maintenance and Cleaning Services in West Hollywood, CA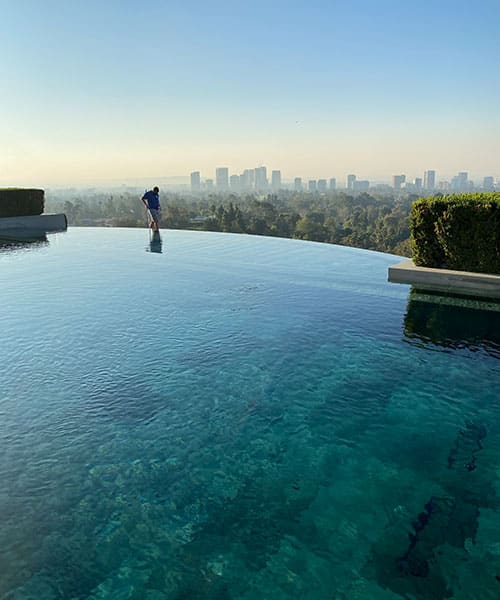 There is nothing quite like going for a swim on a warm, sunny day in California, which is why so many homeowners have inground pools in West Hollywood and surrounding LA neighborhoods. As a pool owner, you know it is just as important to clean and maintain your pool as it is to take time to enjoy it. You also know it needs to be done right. That is why our team at Aqua Masters offers professional pool services and maintenance. When you work with us, you can trust your pool is getting optimal treatment so that it's safe and protected year-round.
Aqua Masters: West Hollywood Pool Services That You Can Count On
At Aqua Masters, we are dedicated to caring for our clients' inground pools. We understand just how important a pool can be to you and your family's life, which is why we want to help you keep up with it properly. Our team has years of experience working with and caring for pools, from cleaning tile to repairing and replacing gas heaters and other equipment. If you want to keep your pool clean, safe, and reliable, do not hesitate to contact Aqua Masters today.
Our Services
We offer a variety of pool services and maintenance for our West Hollywood, Los Angeles customers. Our technicians have specialized training to keep your pool maintained at peak efficiency. Protect its longevity and your time by letting us clean and maintain your inground pool.
General West Hollywood Pool Cleaning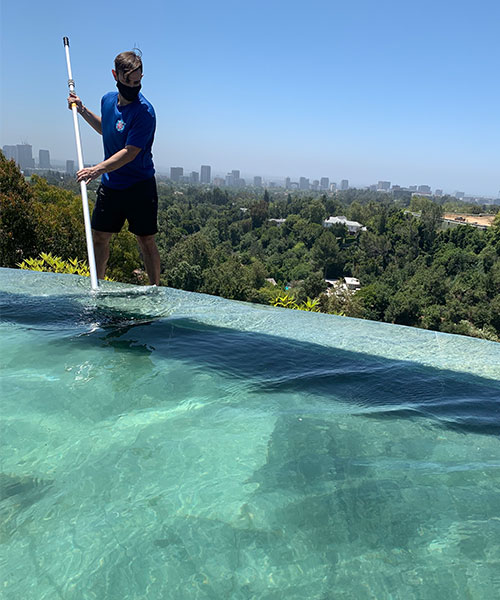 Keeping your pool clean is essential. Leaves, dirt, and other debris can quickly build up and cause issues such as clogged drains and algae growth. Maintaining your pool's cleanliness is vital not only to its overall function and aesthetic but to your safety as well. Pool water that has not been properly cleaned and sanitized can cause illness. It's easy to make a pool look clean – and, sadly, that's what many pool cleaning professionals do. However, you can trust Aqua Masters to keep your pool truly clean and healthy, whether you're a daily swimmer or an occasional one.
Ideally, a pool should be skimmed every day, chemical levels should be consistently checked, filters should be cleaned regularly, and tiles should be regularly cleaned by a vacuum. Few homeowners have the time to manage these tasks. That is where our team can step in to help you.
Equipment Repairs
Pool equipment doesn't last forever. Heaters, filters, and water pumps all have different lifespans that can expire at any time, which is why frequent maintenance is so important. If you sense that a piece of your equipment is malfunctioning, do not wait to have it checked out by one of our experts. In most cases, the longer you wait to repair something, the more damaged it can become, and it may ultimately need to be replaced. Broken equipment can also make other matters worse because your pool functions as a system. At Aqua Masters, we not only offer different inground pool equipment, but we can also help repair, replace, and maintain it.
Weekly Maintenance
At Aqua Masters, we understand just how critical it is to properly maintain your pool. That is why we take pride in offering some of the most thorough cleaning and weekly maintenance services throughout West Hollywood and surrounding LA neighborhoods. By using a 10-step process proven to get the job done every time, our team can keep your pool in the best shape possible. Our weekly maintenance services include:
Pool skimming (both the top and bottom of the pool)
Standard pool vacuuming
Pool wall and tile brushing
Chemical testing
Chemical and pH balancing
Cleaning filters and baskets
Examining equipment to ensure that it is in good working order
Creating a report of each visit and what is needed to keep your pool in great shape
Why Is Pool Maintenance Important?
Keeping up with your pool is critical to keeping it working and looking its best. With our expert weekly maintenance services, you can see a variety of benefits for your inground pool.
Your West Hollywood Pool Stays Clean and Safe
As mentioned before, keeping your pool clean is essential to its function and the safety of everyone who uses it. If you have a dirty pool, issues such as algae growth, misbalanced chemical and pH levels, and pathogens that can cause illness may all occur. It is also in your best interest to avoid having debris build up at the bottom or in the filters, which can cause even more issues. With proper maintenance, like skimming the top and bottom of the pool, cleaning filters, vacuuming, and adjusting chemicals, our team can help to keep your pool both clean and safe.
Your Equipment Works Properly for Longer
Everyone wants to increase the longevity of their investments, especially inground pools. Luckily, keeping up with maintenance can increase the lifespan of both your equipment and your pool by ensuring that everything stays working properly. With regular maintenance, any issues with your pool and its equipment can be identified early. This will allow us to repair them before the problem worsens or they break completely. Having a professional do the maintenance on your pool also helps immensely when there is an equipment issue because we can often repair it on the spot. If not, we are able to order the necessary parts immediately.
Correct Your Chemical Levels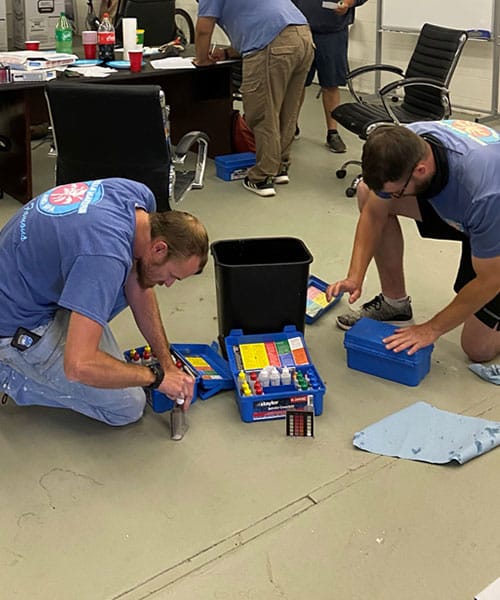 Your water is the most important part of your pool. This makes maintaining your water's different chemicals and their levels imperative. With regular maintenance, you can assess and adjust your chemical levels consistently. This helps you avoid issues that can come with unbalanced water, like damage to your pool, equipment, or handrails, or even skin irritation and illness. Maintaining your chemical levels and pH balance helps to keep your water clean and clear while also helping your tiles and equipment last longer.
Aqua Masters: West Hollywood Pool Services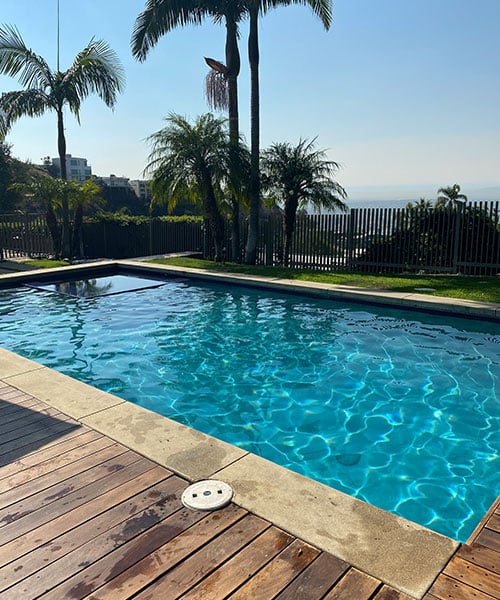 When it comes to properly taking care of your inground pool, it is always best to leave the job to professionals you can trust. Here at Aqua Masters, we offer a wide range of different services to help you keep up with your pool and all its different parts. From scheduled weekly maintenance services to detailed tile cleaning, our team of experts can help you keep your pool looking great and functioning at its peak. To learn more about our West Hollywood pool services and the equipment we sell at Aqua Masters, contact us today for more information.